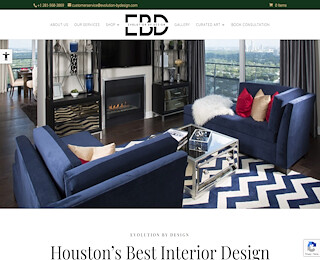 Your interior décor should reflect your personality, style, and vision. By using handpicked material, the perfect lighting and color, interior decorators in Houston will create your desired mood. Designing the perfect interior layout for your home or office increases functionality and your overall satisfaction with your personal space.
As one of the best Interior design companies in Houston, TX, we work together with some of the best contractors and architects from the early planning stages of your project. We will then see your project to completion, creating the perfect office or home environment with high-quality interior design.
Best Houston interior design Services
At Elevation by Design, we offer a continuum of interior design services in Houston, TX. All our services can be tailored to meet the specific requirements of each client. We offer a full range of design services encompassing each aspect of commercial and residential interior design. Some of our services include:
Conducting Feasibility Studies
If you happen to be contemplating relocating your office location, our specialists will guide you through the available options and conduct a feasibility study on all potential sites. The very first step is developing an in-depth understanding of your:
Expected future growth, and
Current space requirements
The feasible report will also entail a review of the current sites and the proposed options as well. Different sites are evaluated based on your business needs, such as space and functionality.
Design Planning and Development
We will work with you to develop a deeper understanding of your project criteria and home or business needs. This will be followed by the developments of a program for space allocation vs. operational needs. This program will create the criteria for the overall design, including space planning.
Space Planning
After all your business requirements and space criteria have been developed, we will design a space allocation plan. This embraces the location of furniture layouts and partitions. We see to it that the space strategy is designed in a manner that maximizes the use of every square footage available. We also ensure the spacing plan is efficient and functional for your definite business criteria. 
Construction Drawing and Specifications
Once your design concept and space plan have been, our experts will then design a construction drawing plan. This package outlines the information required to have your interior design project constructed as you had envisioned it.
Materials and Finishes Selection
We make sure that all materials and finishes selections meet your personalized specifications and:
Meet require safety standards
Are appropriate to your home or business criteria
Are feasible with your budget
Are visually appropriate to your home or business design project 
We will recommend the perfect furniture that will meet your home/business culture and needs. We can do the sources of required material and furniture from the appropriate dealers on your behalf. Elevation by Design also guarantees a successful and cost-effective installation. Contact Evolution by Design for a free consultation and quotation.
Interior Design Houston
Evolution by Design
+1 281-568-3869
12999 Murphy Road B5
Stafford
TX
77477
View Larger Map
We welcome your comments!